This is my tech nook. There are many like it, but this one is mine.
Props for the IE Test Drive
From a recent Webmonkey post about Apple's decision to block non-Safari browsers from their HTML5 demos:
Microsoft recently published its own HTML5 showcase to hype the coming release of Internet Explorer 9, and its demo pages are viewable (and work) in any non-IE browser with the proper support. Mozilla's HTML5 demo pages are geared to work with experimental builds of Firefox, but at least other browsers aren't blocked, and most of the demos actually work in Chrome.
About Me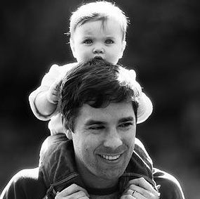 Hey there. My name is Carter Rabasa and I am a husband, father of two beautiful daughters, part-time developer and full-time evangelist for the open web. I live in Seattle, WA.
Upcoming Events
Seattle Startups & Tech
Linkblog